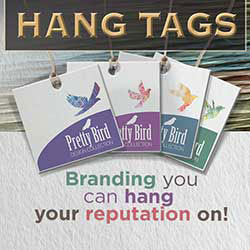 Attract and inform consumers
Let the Hangtags be an elegant solution which talks about your company and your products.

Capture the attention of shoppers by using professionally designed hangtags for any of your clothing, jars, food products, toys, crafts, DIY products, and lots more.
Any questions? We would love to hear from you.